For More Information on our Tire & Oil promo's please see the larger-sized graphics, below. 
Offer Ends:2020/11/30
$20 Off 4 Wheel Alignment
For a Limited Time get $20 off 4 Wheel Alignment.
Disclaimer: Offer Expires 11-30-2020. Please see Taylor Lexus Service Department for full details.
Offer Ends:2020/12/31
Mount & Balance
Take care your your vehicle and it will take care of you! Especially during the cold season! Get your Winter tires mounted and balanced starting from just $120.00!!
Offer Ends:2020/12/31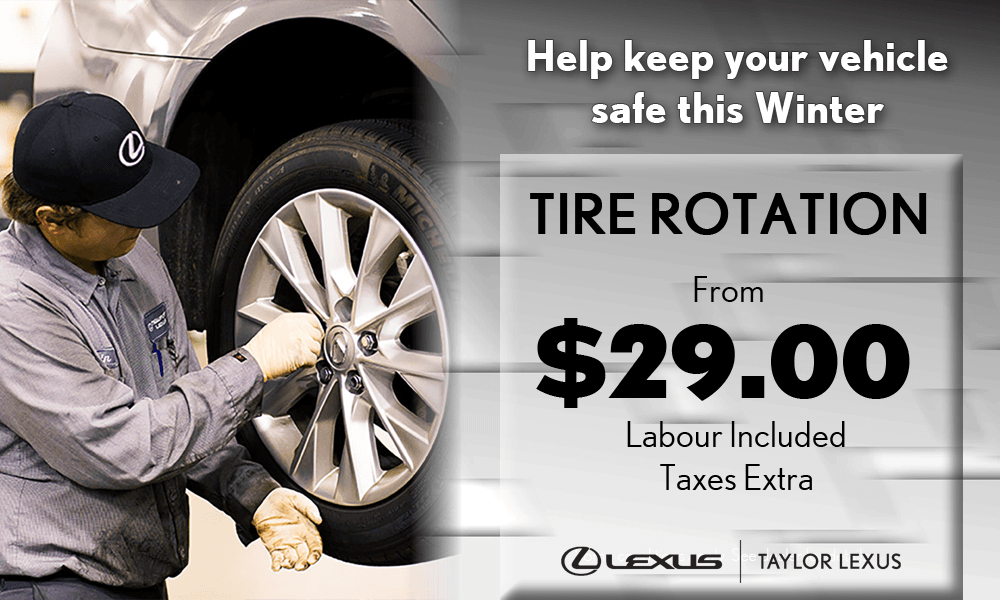 Tire Rotation
Maximize your tread life and get your tires rotated regularly! Bring your vehicle in for a tire rotation starting from just $29.00!!
Interested in this Promotion?